New City, New York Car Insurance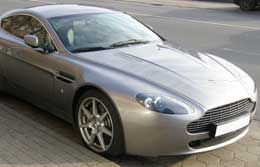 The greater part of the Insurance organizations we speak to give an extensive variety of accident coverage items at a reasonable cost. Your cost shows signs of improvement on the off chance that you meet all requirements for any of our accessible rebates. At the point when applying for accident protection in New York, you're generally asked whether collision and/or comprehensive coverage, how high you need your deductible to be, what obligation limits you need, and whether you need any optional coverage. We can help you comprehend what these terms mean and how much coverage is appropriate for you.
Auto Insurance Coverage options in New City, New York:
Collision and Comprehensive Coverages

Collision and Comprehensive (other than collision) coverages pay for harm to your vehicle. You can buy either or both of these inclusions for every vehicle you possess. On the off chance that you have an automobile credit you might be required to buy both.
Collision coverage safeguards you against harm to your vehicle created amid a mischance.
Comprehensive (other than collision) coverage safeguards you against all other physical harm to your auto brought about by such occasions as flame, robbery, surge, and vandalism.

Collision and comprehensive (other than collision) coverage as a rule incorporates a deductible, which can extend from $100 to $1,000. On the off chance that your auto is harmed, the Insurance organization pays just for the damage in excess of the deductible you chose. The higher the deductible, the lower the premium.

Liability coverage

Liability coverage pays for wounds you cause to other individuals and harm you cause to other individuals' property when you are to blame in a car crash.

Medical Payments coverage

Medical Payments coverage pays medicinal costs (up to a predefined dollar restrict) for you and travelers of your auto who are harmed in a car crash, regardless of who is to blame. In the event that you and your travelers have medical coverage, you may not require this scope.

Individual Injury Protection

A few states require Personal Injury Protection, which is otherwise called No-Fault coverage. This scope pays for things like restorative and rehabilitative costs, substitution administrations, and burial service costs. It likewise pays for loss of pay in the event that you are harmed in a car collision and can't work.

Uninsured/Underinsured Motorist coverage

This coverage pays in the event that you are injured by someone who is totally uninsured or doesn't have enough risk Insurance to cover your wounds. It additionally covers you in the event that you are in a mischance with a hit-and-run driver.

Optional coverage

Optional or special coverage incorporates additional items, for example, towing, rental repayment, and roadside help. None of these inclusions are required.

What amount do I require?

Picking the proper level of accident protection relies on upon various components, including resources you should insure, estimation of your vehicle, the measure of cash you can stand to pay out-of-pocket (deductibles), and your resistance for hazard.

Our expert accident protection specialists in New City New York including the Nanuet, New City, Nyack, Pearl River, and Stony Point areas.