New City, New York Contractors Insurance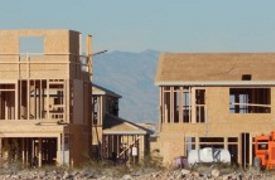 Agents at Rockland Insurance Agency are dedicated to helping you protect yourself and your business with a Contractor's Insurance policy by reducing the need of contacting multiple companies to purchase and maintain the best insurance coverage at the most affordable price. The primary purpose of this type of policy is to protect the business owner against liability. It protects you against lawsuits and other damage. Contractors' Insurance can be customized to protect against risks pertinent to individual professions. Accidents can and do happen. With this policy, the contractor will pay the deductible and the policy will help pay for the damages, medical expenses, or legal costs if a lawsuit is filed against the contractor.
Contractors Insurance Coverages in New City, New York
General Liability Insurance - provides protection against lawsuits and other financial liabilities that result from things like accidents or mishaps.
Professional Liability (Errors and Omissions)
Business Interruption
Contractors Insurance for Vehicles – available for pickups, trucks, tow trucks, trailers, and cars used in the business
Builders Risk (COC – Course of Construction) – property physical damage coverage
Workers' Compensation
Bonds – including Contract, Subdivision, Commercial Surety, License & Permit, Court, Proof of License As a contractor, you may not need all these coverages
At Rockland Insurance Agency, we have the contractors specialists to understand your risks and develop insurance solutions to fit your industries needs. So, contact us to find out more about your contractors insurance in New City, New York area.