New City, New York Workers Compensation Insurance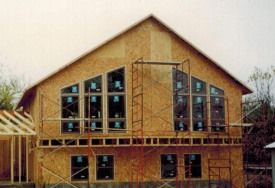 Almost every business that has employees is required by law to provide workers' compensation benefits. These laws provide comprehensive and specific benefits to workers who suffer workplace injury or illness. Benefits include medical expenses, death benefits, lost wages, rehabilitation, and more. Failure to carry a workers' compensation insurance policy can leave the employer exposed to not only paying these benefits but possibly paying penalties from the state. Workers' Compensation Insurance protects the business owner from these unexpected expenses and fraudulent claims. This type of insurance provides benefits to employees who are injured in exchange for mandatory relinquishment of the employee's right to sue the employer.
The Workers' Compensation Insurance policies can be a large expensive but our agents at Rockland Insurance Agency are experts at assisting you in protecting your business from loss and financial damage. Premiums for a Workers' Compensation policy can be increased or decreased based on several factors. Most important is the business' risk classification. This rate is determined by the frequency and severity of injuries. Safety history, whether health insurance is offered to the employees, and other factors are used to determine the premiums.
As an employer, it is to your benefit to operate a safe workplace, discuss safety at every opportunity, examine trends in workplace injuries, and provide safety advice. These steps could reduce your rates and save you money on your premiums.
How does this benefit the New York business owner?
Reduced injuries and losses
Reduced medical and disability costs
Reduced policy adjustments
Reduced premium costs
Servicing your work comp insurance needs in New City, New York
Having the proper New York workers compensation coverage can protect your employees and your business from loss and financial damage. At Rockland Insurance Agency, we can service your work comp insurance needs in New City New York area.